You have now read all about how our food affects our environment and how it's connected to every facet of life. Through the Join, Eat, Share links below, we'll go over ways you can alleviate some of the pressure we put on the environment through food choices.
JOIN
Be a part of something bigger than yourself! Joining the campaign means building community, knowledge and power. Sign up for more information about Foodprints for the Future and we will provide you with support and more resources to help you along your journey.
EAT
Creating a better world doesn't always have to be hard work; sometimes it can mean eating delicious, low-impact food and getting others to do the same.
One way you can do this is by taking the 20/20 Foodprints For the Future Pledge. This is an effective commitment universities can take to both reduce their food waste by 20% and replace 20% of animal products on campus with plant-based alternatives. The campus community benefits from greater availability of tasty foods which are good for you and the planet!
The following steps will guide you to help bring the 20/20 Foodprints Pledge to your campus.
STEP 1: CONNECT TO STUDENTS
Local and community support is vital to creating a sustainable future. Finding other students and student groups that are interested in food issues will help you build community, reach a wider audience and have more fun!
To find other students and organizations interested in connecting plant-based eating, food waste, social justice and/or the environment, check out your school's "clubs and organizations" webpage. This will be different on every campus. You can check in with your Student Center or Sustainability Office if you need help locating groups, or you can create your own group.
STEP 2: CONNECT WITH YOUR SUSTAINABILITY OFFICE AND DINING SERVICES
Once you have your core advocates you will want to reach out to your sustainability office and dining service director to introduce yourselves and the importance of this pledge to you. Here are a few sample emails you can send to help start the conversation off: 
Sample email to sustainability office
STEP 3: CONNECT WITH YOUR COLLEGE PRESIDENT
It is now time to let your college administration know that you (and all your allies) want your schools to take the 20/20 Pledge. Check out this sample email to start off the conversation. Make sure to copy your sustainability office and dining services if they are on board!
STEP 4: WHEN THINGS DON'T GO YOUR WAY
There are likely going to be many bumps along the road to a more sustainable campus. And that's okay! You will become a better advocate as you learn to develop new tactics to achieving your goals! 
Here are some tips and tools for pushing your campus to improve: 
Use a petition to demonstrate campus-wide support for the 20/20 pledge. Here is a sample petition.
Talk to campus and local media about the 20/20 pledge and its importance. Check out our sample media talking points.
Start a social media conversation.
[Tips and examples coming soon!]
STEP 5: CELEBRATE WINS (EVEN SMALL ONES!)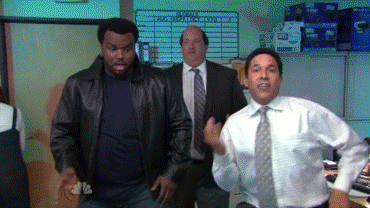 (Via GIPHY)
It's important to celebrate your accomplishments, both major and seemingly small. Recognizing your great work will help you maintain momentum to achieve your overall goal! 
We want to support you in your efforts to make an impact on campus. Tell us what you plan to do on your campus and we will check in to see how we can help. 
SHARE
You are now equipped with the knowledge and resources needed to make a make a difference in your life and your community. We hope you will share what you have learned with others online using #JOINEATSHARE. You can also spread the message with any of the following:

A teach-in is an educational gathering on an issue or problem of importance to society. Concerned citizens utilized teach-ins at the first Earth Day in 1970 to educate and empower their communities to act. The first Environmental Teach-Ins helped educate and mobilize citizens across America, leading to the creation of the Clean Air Act, Clean Water Act, and other groundbreaking environmental protections. Fast forward to 2020, The Global Teach-In will be one of the ways you can help us build the environmental movement for Earth Day's 50th Anniversary!
Objectives
Inform the audience about the importance of low-impact, healthy, accessible, and affordable food for all and for the planet.
Promote the concepts and values that encourage your audience to evaluate their food choices.
Empower your community with civic engagement skills necessary to taking a stand for secure and sustainable food!
Steps
Re
view our profile on Foodprints for the Future to learn more about this topic, and view our profile on Climate Change to learn about its threat.
Utilize our Earth Day 2020 Teach-In Toolkit to plan an effective event [coming soon].
Invite your students and community to learn about the issues of food. Call upon your audience to take action!
HOST A DOCUMENTARY SCREENING
Movie nights provide a relaxed setting for students to decompress (and eat popcorn). Choose a movie that can mobilize students to create change. Consider hosting a brief discussion after the movie to discuss how it can inform decisions on campus.
Advertise the film screening through school clubs, posters and relevant classes. Note: Showing intense films about meat production may not attract many people. Find a balance. Select movies that highlight the importance of plant-based diets, food waste and the need to take action to fight against climate change; in other words, look for movies that spark students' interests, without making them queasy. Also, consider providing plant-based food at the screening and making the event zero waste.  
Some great movie recommendations:
Wasted! The Story of Food Waste

The Game Changers 

Food Exposed with Nelufar Hedayat
Before the Flood
Racing Extinction
INVITE AN EXPERT TO SPEAK
Food and environmental issues are complex. If you do not feel comfortable with a more interactive teach-in, another option is bringing a credible speaker to delve into these topics and help break down and simplify the conversation for students. 
To find the right speaker for your campus, ask professors or faculty in the environmental field for recommendations. You can also contact authors or environmental figures that motivate you personally and ask them to speak on your campus. Earth Day Network is also open to coming to speak to students about these topics or can arrange for virtual presentations. You can also check out Foodprints for the Future's list of allies to see if there are any in your area. And you can review our Foodprints for the Future Coalition list to find organizations that may address certain areas of interest. For instance:
Educated Choices Program

 

provides academic presentations to students on campuses across the US and Canada, educating students and communities about food 

choices and the resulting effects on human health as well as the sustainability of our planet and all its inhabitants.

Climate Generation will help you form a storytelling workshop related to climate change and presents its own: "Climate Change: Causes, Impacts and Solutions." 
JOIN THE FOODPRINTS JOURNALISM COMPETITION
We want to hear from you!  Tell us about what you are doing on your campus here.
Also read about our current Stories of Success:
---